How To Take Screenshot in Vivo Y20
Today's tips on how to take a screenshot on Vivo Y20 phone quickly and easily. For those of you previous Vivo smartphone users, you will not find it difficult to follow this guide.
Vivo Y20 offers advantages in very durable durability because it is supported by a 5000 mAh battery. Interestingly, this phone is embedded with the latest technology that allows battery power to last longer than normal.
In addition, it has several other tempting offers, such as a 6.51-inch high resolution screen that is suitable for streaming movies and playing HD games. Second, relying on the Snapdragon 460 chip which is specially designed to improve the user experience. And lastly, including fast screen capture in taking pictures.
How to Screenshot Vivo Y20
Vivo Y20 runs on Funtouch OS which is loaded with features, one of which is taking screenshots with one hand. For those who don't know, see how to activate this feature and take screenshots ini Vivo Y20 here.
1. Using Key Combinations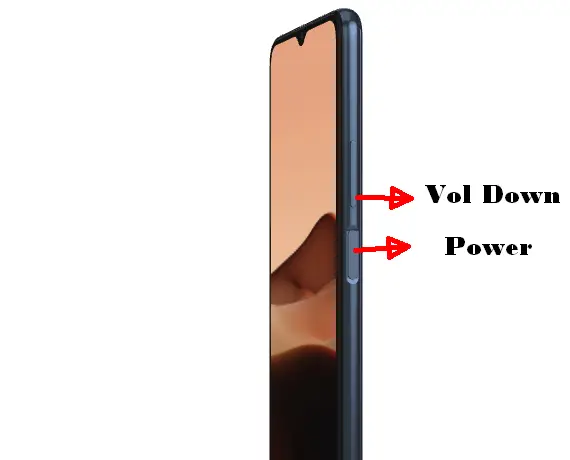 Making screenshots with key combinations can basically work on a number of Android phones including the Vivo Y20.
Specify the page you want to screenshot.
Then press the two Volume Down and Power buttons together.
Then you will see screenshot result and Share option.
2. Using 3 Fingers
The 3-finger screenshot feature is available on all Vivo phones based on Funtouch OS. As long as this feature is enabled, you can take screenshots by swiping 3 fingers from the bottom to the top of the screen.
Tap app Settings..
Select the Shortcuts and Accessibility.
Tap S-Capture and then activate the Slide down with three fingers to take a screenshot .
Now, prepare the page you want to take a screenshot of.
Touch the screen with 3 fingers then swipe down.
The screen will flash and a shutter sound will indicate that you have successfully taken a screenshot.
The screenshot will appear, you can directly save or edit it.
3. Using Control Center
This feature has been used by most Vivo smartphone owners to get faster access to some functions and features such as screenshots or screen recording.
Determine the area or page to be shot.
After that, access the Control Center by swiping up from the bottom of the screen.
Then tap the S-Capture shortcut.
The S-Capture panel will appear containing a number of screenshot modes, such as Square, Funny or Long.
After you finish taking the ss, don't forget to click the Save option found below.
4. Long screenshots
If you intend to take a screenshot of a PDF document for school or work assignments. According to BaruBenar, you can utilize the Scrolling screenshot feature found on the Vivo Y20.
Make sure the screen is unlocked if you haven't unlocked it first.
Take a screenshot using the keys or three fingers.
When the screenshot appears, tap the Long Screenshot button below the preview.
Scroll the page down and up to get the full screenshot. You can tap Save if the page is long enough.
Hopefully, the step by step screenshot of the Vivo Y20 that has been described above can help you take screenshots.
With these four methods, you can screenshot quickly and easily. However, you can choose one of them to use frequently according to your tastes and needs. Which method do you think is the fastest to do?