How To Wipe Vivo NEX S Screen Lock, Hard And Factory Reset
If the Vivo NEX S system gets corrupted or having serious apps issues, users need to factory reset the system. Today, we're here to tell you how you can factory and hard reset Vivo NEX S.
The Vivo NEX S flaunts a 6.59 inches Super AMOLED FHD+ (1080 x 2316 pixels) display and features a back fingerprint sensor. Inside the smartphone, there is a 2.8 GHz Octa-Core processor aided by 8GB of RAM and Adreno 630 GPU placed upon Snapdragon 845 chipset. The handset runs on Android 8.1 Oreo OS (with FuntouchOS 4.0 on top).
Whether you are selling your Vivo NEX S, are having problems, or just want a fresh start, there are a variety of reasons you might need a reset. This also works if your phone shuts down randomly and won't turn back on. Let's see how to factory reset Vivo NEX S.
All data saved on your device is deleted when you perform a factory reset. All apps are uninstalled. Back up all important files, either on the Web or with an external storage device, before resetting the phone.
Reset Screen Lock Vivo NEX S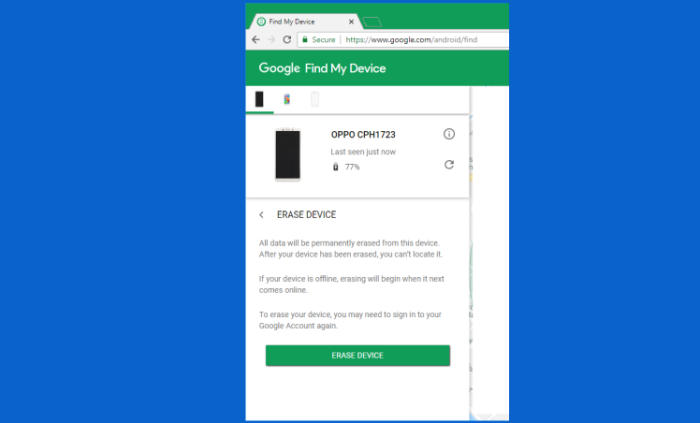 Log into https://www.google.com/android/find with your Google Account ID and password.
Select the Vivo NEX S from the menu on the left.
Select the Erase option from below the device information.
Select the Erase Device button on the popup.
Enter your Google Account password to confirm and send the task to your Vivo NEX S.
Factory reset Vivo NEX S via Settings
Go into the Settings.
Tap More settings.
Tap on Backup & reset.
Tap on Erase all data.
Confirm you understand that all data will be erased by tapping on Format Phone Storage.
Next tap Clear Now.
Your Vivo NEX S will restart and begin the factory data reset.
Hard reset Vivo NEX S via Recovery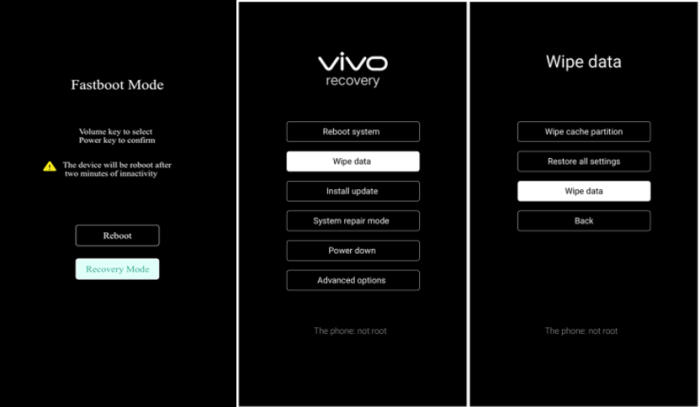 Shut down your Vivo NEX S completely by pressing the Power button.
Press and hold the "Volume UP" and "Power" keys simultaneously until Vivo logo appears to enter Fastboot mode.
Then in the Fastboot Mode select the "Recovery Mode".
After that, select the "Wipe Data" menu.
Continue by selecting the option "Wipe data".
After that you confirm by tapping the "OK" button.
If the Wipe process is complete "Wiped Successfully" tap the "OK" button.
You can select the option "Reboot system".
Later the Vivo NEX S will restart by itself and wait for the restart to finish in a few minutes.
Final Thought
The Vivo NEX S is a good option to buy in the mid-range budget. Extraordinary look, great cameras, humongous storage capacity, good battery backup, excellent internal configuration make it a perfect buy worthy device. The smartphone comes with a huge storage space for storing large amount of data or files.
I hope that this article will help you in solving any of the problems you might be facing with the smartphone. Look forward to other articles such as how to lock apps in Vivo NEX S.