How To Wipe Vivo Y89 Screen Lock, Factory And Hard Reset
Do you need to factory reset your Vivo Y89 to fix problems or improve performance? In this guide, we will show you two ways to complete this task on Vivo Y89.
The Vivo Y89 flaunts a 6.26-inch IPS LCD display having a screen resolution of 1080 x 2280 pixels and a pixel density of 403 PPI, which can provide a sharp and clear vision.
The phone is based upon the Snapdragon 626 MSM8953 Pro chipset that supports an Octa-Core processor having a clock speed of 2.2 GHz. For the graphics, there is an Adreno 506 GPU, which handle the efficiency of the processor and there is a 4GB ram, which can provide smooth multitasking and gaming.
Due to a bug in the system, some apps might cause crashes and performance may decrease. To fix this problem you need to factory reset your Vivo Y89 and it will automatically fix all the glitches that are present in your smartphone. It's very simple and easy to do in a few steps. Regardless of the device model, it can work the same on all Vivo phones.
This will reset the device to the factory default state and it will clear out the memory buffers and reset the phone and application data. Ensure any personal data is backed up.
Hard reset Vivo Y89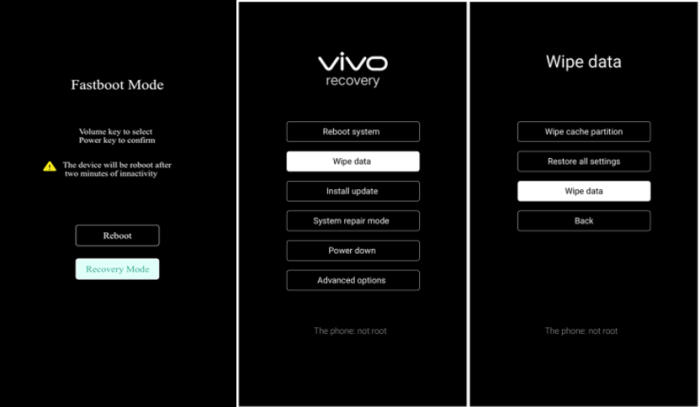 Turn off your Vivo Y89 and wait a few seconds.
Press and hold the "Volume UP" and "Power" keys simultaneously until Vivo logo appears to enter Fastboot mode.
Then in the Fastboot Mode select the "Recovery Mode".
After that, select the "Wipe Data" menu.
Continue by selecting the option "Wipe data".
After that you confirm by tapping the "OK" button.
If the Wipe process is complete "Wiped Successfully" tap the "OK" button.
You can select the option "Reboot system".
Later the Vivo Y89 will restart by itself and wait for the restart to finish in a few minutes.
Factory reset Vivo Y89
Go into the Settings.
Tap More settings.
Tap on Backup & reset.
Tap on Erase all data.
Confirm you understand that all data will be erased by tapping on Format Phone Storage.
Next tap Clear Now.
Your Vivo Y89 will restart and begin the factory data reset.
Reset Screen Lock Vivo Y89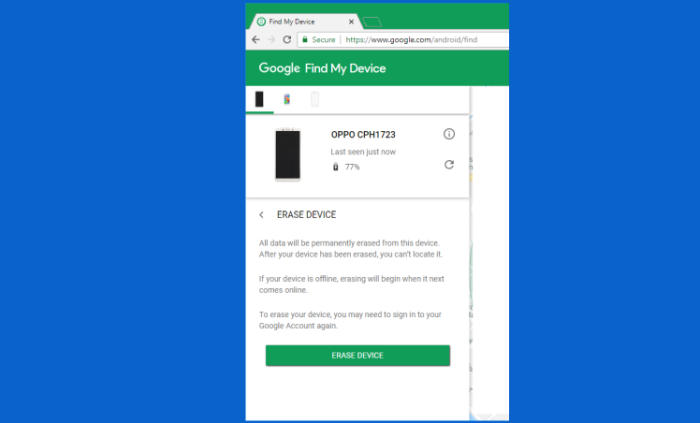 Open Find My Device and then log in with your Google Account and password.
Select the Vivo Y89 from the top left hand corner of the menu.
Choose the Erase option from the action menu.
Select Erase Device to confirm.
Enter your Google Account password to reset the Vivo Y89.
Wrapping Up
The Vivo Y89 gives you the luxury of having a quality device with power-packed features. The excellent configuration delivers a powerful performance while handling multiple tasks. The cameras are excellent too. The key attraction of the smartphone is its notched display that is very much in trend these days.
Some of these problems stem not so much specifically from Vivo itself, but from having one of the latest updates. If you have a serious problem, especially involving hardware, the best solution is probably to contact the manufacturer or retailer support for your device. If you want to get more interesting tips such as how to lock apps in Vivo Y89, please keep an eye on this ApkShort.com blog.