Google Camera For Samsung M20 Latest Version GCAM APK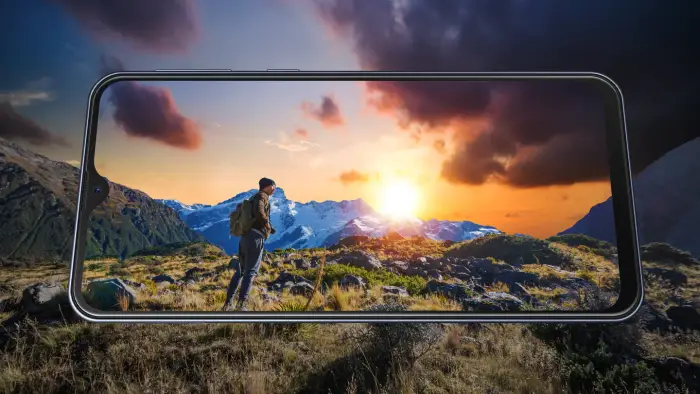 The Galaxy M20 is one of the phones favored by young and old because Samsung has equipped it with a dual camera configuration and a large enough storage capacity.
Samsung is known for the best camera quality and although this smartphone is cheap, it can be relied on for various activities from work to hobby photography.
This smartphone has two cameras embedded on the back with a resolution of 13MP aperture f/1.9 and 5MP ultra wide lens aperture f/2.2. The capabilities of these two cameras are decent even when taking photos in low light, although there is a little noise. If you want the photo to look much clearer, try to shoot in a place with bright enough light.
While the ultra-wide camera on this phone allows you to take landscape or panoramic pictures with a wider range.
The Samsung Galaxy M20 has an 8MP selfie camera that can produce high-quality face shots that look more detailed. If you want to take pictures in a low-light room, you can use a flash.
In fact, the quality of this phone's camera is probably enough to meet our photography needs, but compared to Google Camera, the results are even better, especially in night mode, which is clearer even without a flash.
So if you want to install the Google Camera application, you can use one of the Gcams that we provide below.
Download Google Camera for Samsung M20
Although the Samsung M20 uses the Exynos chipset, it is still possible to install Google Camera, although it is not as optimal as on devices with Snapdragon chips. There are several Gcams that you can install on your Galaxy M20 smartphone.
PenguinGCam 8.0 Galaxy M20
Gcam 2.5 Greatness Galaxy M20
Gcam 3.6 Shamim Galaxy M20
How to install Google Camera on your Samsung M20
Next, we will discuss the steps to install the Gcam application on the Samsung M20. Follow the steps below.
Go to the Home screen and tap the File Manager application.
After the file manager opens, scroll down and tap Internal storage.
Next, open the Download folder and select the Gcam file.
If you are installing an unknown application for the first time, tap Settings and check Allow from this source.
Next, perform the installation by tapping the Install button.
When it's finished, open the application.
If you want to open the Gcam app immediately, press the Power key twice on your Galaxy M20 phone to quickly open the Camera app from any screen. Go to Phone settings > System > Gestures > then enable Open camera quickly.
So how to install Gcam on Samsung M20 without root and work normally. If you have any questions, please leave a comment.