How To Change Font & Emoji In Samsung Galaxy S8 / Plus
The Way to Change Font Style On Samsung Galaxy S8/Plus – You might want to change the font on your beloved Samsung but you don't know how to do it. The good news is that you choose your favorite font and change it on Samsung Galaxy S8.
The Samsung Galaxy S8 will run ONE UI skin based on Android 9.0, which is probably the only deal breaker for a smartphone in this price segment. ONE UI user interface is very nice. Look and feel as well as transition are best. Switching from one screen to another screen or page in ONE UI gives you amazing experience.
Many Samsung users want to change their device font, but they can't find any option in the theme setting. Actually, the font setting is disabled from the inner code.
If you have a Samsung Galaxy S8 device run on ONE UI based on Android Pie and cannot find font change setting in the customization menu of the system theme manager.
Change Font And Emoji in Samsung S8/Plus via zFont App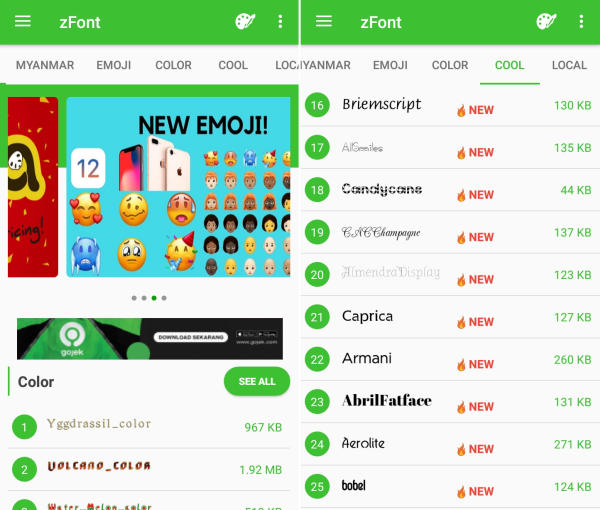 Download and Install zFont – Custom Font Installer for Samsung Galaxy S8 from Google Play Store.
Open the installed zFont app and on the interface you will be presented with menu to choose regular font, colored font, and emoji.
Click "Cool" to choose from different unique fonts and click "Download" once you choose one font.
Tap "Set" after download completed.
Wait for "Font Changing model" option to appear and choose "Samsung".
On "Choose your Android version" option, choose the current version of operation system.
Now, the Samsung Galaxy S8 display will look more attractive with a new font style.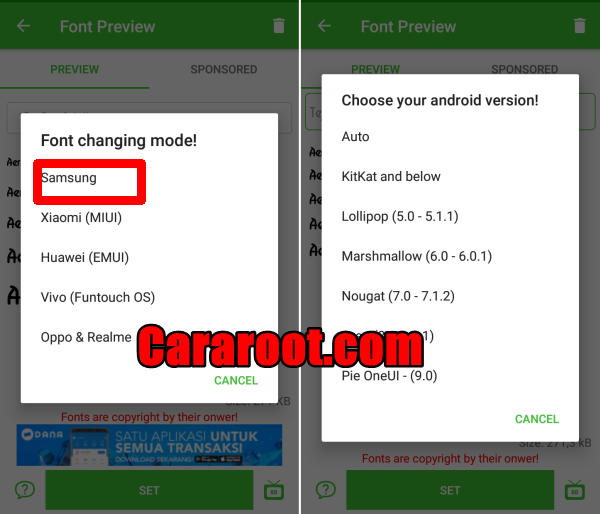 Change Font Style Samsung S8/Plus GxFonts App
Download and install GxFonts – Custom fonts for Samsung Galaxy S8 from Google Play Store.
Open the app and on welcome menu you can find list of fonts compatible with Samsung Galaxy S8.
Choose one preferred font by clicking "Download".
Once the font installed, activate "Unknown Source" in menu "Settings" – "Lockscreen and Security".
Next, open "Setting" – "Display" – "Screen Zoom and font".
Your preferred font is already added in Font Style.
Choose the font and click "Apply" at upper right side.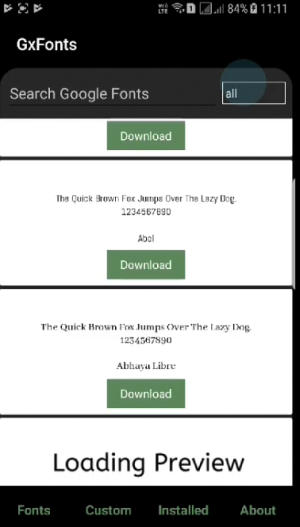 Now that you know how to change the default font in Samsung Galaxy S8, you can go ahead and start experimenting with different fonts. Which font do you like using on your Samsung Galaxy S8? You no longer have to put up with that boring font anymore.
This method of changing font styles can also be applied to Samsung Galaxy J2 (2018). The thing is that you can enjoy your favorite font to make your Samsung Galaxy S8 looks fresher and interesting to see than the other Samsung.
Samsung Galaxy S8 Specs
The Galaxy S8+ features a powerful configuration which outputs seamless performance. The handset is loaded with 4GB of RAM and a 2.3 GHz Octa-Core processor seated in a Samsung Exynos 9 Octa 8895 chipset. It also equips an ARM Mali-G71 MP20 to handle gaming and multimedia department.
The Samsung S8+ comes with a 6.2-inch WQHD+ Super Amoled HDR 10 display. It has a high display resolution of 1440 x 2960 pixels with sharp pixel density of 529 PPI that can give a nice viewing experience. Following the trendy 18:9 ration, it will utilize maximum screen space making it look more admirable.
The smartphone has come with great rear camera having 12.2 MP lens that can quality moments beautifully. At the front, a 8 MP lens is present that helps to click beautiful selfies.