How To Change Font and Emoji Style In Oppo F3
Customize Oppo F3 Font Style and Use It More Comfortable – Sometimes, you don't like the font on your Oppo device. The good news is that you choose your favorite font and change it on Oppo F3.
zFont – Custom Font Installer for Oppo F3 from Google Play Store.
Once the App installed in your Oppo F3, open zFont app. On the interface, you'll find menu options for regular font, colored font, and emoji.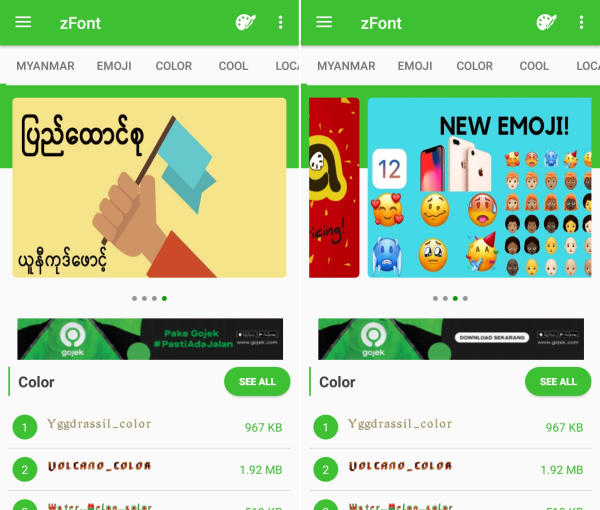 Now, choose Cool to display different unique font options. Choose your preferred font and click Download. The custom font will start to download. Once download completed, ta Set button.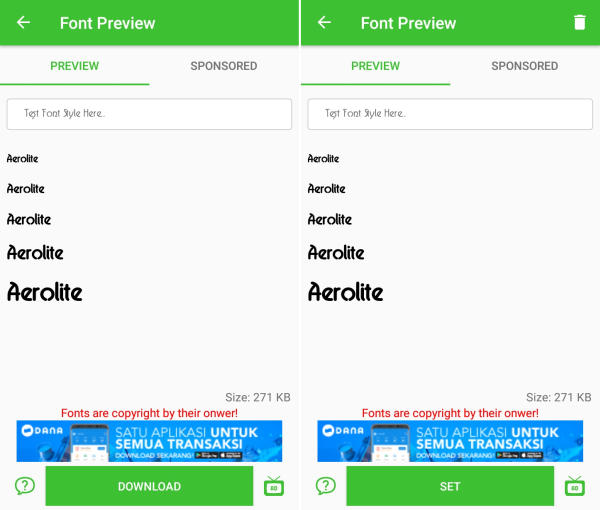 Next, the option Font Changing model will pop up. Choose OPPO & Realme. This message will pop up "Notice! Do you want install font?" and you can click Install.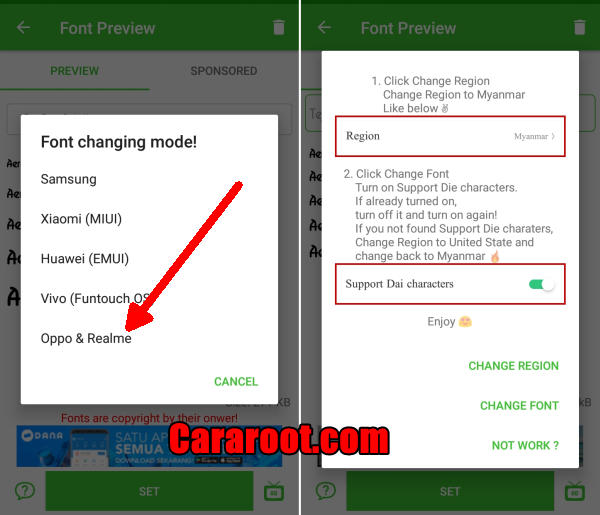 Once the font installed, you will be presented with options as seen on this image above. Click on Change Region and choose Myanmar. Next, click Change Font and activate option Support dai character on the setting.
Or check on Theme Store. You should now have new fonts on your Oppo F3 to choose from.
How to Change Font on Oppo F3 with APK Editor
Download OFonts APK and APK Editor. Next step, install both apps in your Oppo F3.
Log on www.dafont.com and you can download your preferred font there.
Once installed, change the Region setting. Open Setting and choose Language and Region menu. Change region setting to Myanmar and set the time based on the current local time.
Open APK Editor app and choose "Select Apk From App". Next, find OFont Indonesia
Choose "Simple Edit (FILE REPLACEMENT)" choose folder "Assets" and choose "Fonts".
Tap Menu "Edit" and open download folder to choose your downloaded font. Next choose menu "Save". The font file will be extracted
Once the font fully extracted, open menu Setting and choose Application Management.
Choose ApplicationOPPO Fonts and click Erase Application and once again, open APK Editor.
Install OFont Indonesia app and choose Setting – Display and Brightness and activate Support Dai Character.
That's it. You are done. Now enjoy your customized font on your Oppo F3.
You can now add your favorite font and change it whenever you get bored of it. How much do you customize your Android devices? Drop a comment and we will help you out.
This method of changing font styles can also be applied to Oppo A71. The thing is that you can enjoy your favorite font to make your Oppo F3 looks fresher and interesting to see than the other Oppo.