Xiaomi
Google Camera Port Redmi 7A GCAM 32-bit Latest Version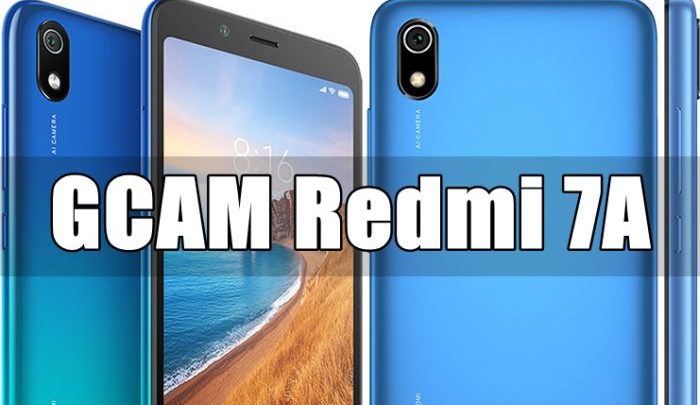 Redmi 7A is equipped with a 12MP rear camera and phase detection autofocus (PDAF) technology. It can record 1080p videos at 30fps. The selfie camera is 5MP with f/2.2 and can record HD videos.
Although there is only one lens, Redmi 7A has many features embedded in the camera app such as AI Beautify, Face recognition, Single-tone flash, Low light enhancement, Standard HDR, Auto HDR and Burst Mode.
The photo results are a little less natural when compared to the Google Camera shots, but considering the price offered it's not bad. If you're just uploading them to social media, you'll love them, as will selfie addicts.
If you want to get better quality photos, we recommend using the Google camera app. This app is very popular among smartphone users who love taking pictures using their phone's camera.
Download Google Camera For Redmi 7A
Redmi 7A is one of the smartphones that comes with the Android 10 32-bit operating system. Generally, this operating system is used by phones with 4GB RAM and below. While Google Camera Port is generally based on 64-bit Android, so it is very rare that we find a suitable one.
Well, for that we will share 3 GCam applications that are compatible with Redmi 7A.
Gcam Greatness
Gcam Expace
Gcam Shamim
How to Install Google Camera on Redmi 7A
You can now install the Google Camera APK file on your Redmi 7A phone by following these steps.
Open the Redmi 7A smartphone then enter the Home screen.
Launch the browser app, and download one of the GCam above.
After the download process is complete, open the File Manager app.
Then access to Internal storage.
Then tap the Download folder and tap the Gcam APK file.
Tap Settings if a popup appears and then enable Allow from this source.
Click the Install button to continue the installation process.
Once done, launch Google Camera.
Now you can take a series of photos with Google Camera and then compare the results with Xiaomi's stock camera.
Conclusion
GCam is a Google Camera application that has been modified to be installed on Android phones such as Xiaomi, Samsung and Oppo.
This application is recognized as better than the stock Xiaomi camera even though in certain conditions the built-in camera is still good. What do you think, do you agree? please share your opinion in the comments section.
Thus how to download and install Gcam on Redmi 7a without root and UBL.